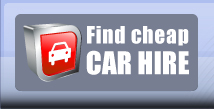 Articles about the topic
isafjordur
The capital of Iceland's West fjords is Isafjordur (Ice fjord in English) and despite its population of only 2600, it has two daily scheduled departures to and from Reykjavik (RKV) airport. Cheap...
Topics: iceland,isafjordur,westfjords,dynjandi,road-trip,europcar
---
Isafjordur airport (IFJ) is located in the north western peninsula region of Westfjords in Iceland. Car hire is available from Bilalegia Akureyra Holdur Europcar. Isafjordur airport is 3 miles outside...
Topics: isafjordur,iceland,westfjords,europcar,ifj,reykjavik
---