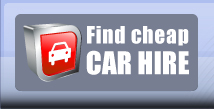 Articles about the topic
city-break
Anticipating the peak of holiday season, the travel review site Trip Advisor, prepared the list of the most expensive locations for a city break in Europe and worldwide. Factors taken into account were...
Topics: city-break,taxi-fares,hotel-prices,lisbon-airport,dublin-airport,schiphol
---
Easter 2014 falling in late April, together with optimistic weather forecasts for Europe, prompts British tourists to book last minute holidays or city breaks in not too far destinations. According to...
Topics: easter-2014,city-break,easter-destinations,paris,amsterdam,rome-airport,last-minute-holidays
---