Car hire Cape Town Airport - car rental with Cartrawler South Africa
Compare rates for Cape Town Airport car hire online
Benefit from the best rates of Cape Town Airport car hire by booking with Cartrawler South Africa. The internet search engine of car hire will allow you to compare prices from most major car rental companies operating at the primary airport of the city, Cape Town International Airport - CPT.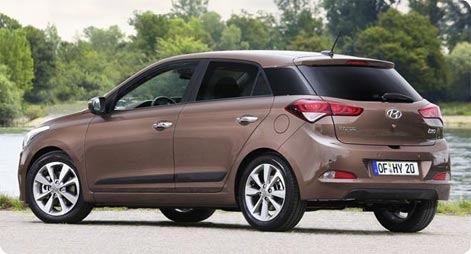 Cheap South Africa rental car: Hyundai i20 available at Cape Town Airport
Cape Town Airport is the is the second busiest in Southern Africa, after Johannesburg being also the prime gateway for the increasing numbers of tourists visiting the Mother City, as Cape Town is also referred to. In Afrikaans Cape Town is known as Kaapstad.
The airport is located approximately 12 miles east of Cape Town downtown and connected to the city via N2 freeway - see map.
Car hire from Cape Town Airport - cheap solution for exploring Cape Town and surroundings
It is fairly easy to get from the airport to Cape Town city centre by public transportation, on board of the dedicated MyCiTi shuttle bus service, by many private transfer operators or by taxi.
However, the travellers and especially tourists, who would like to explore the city itself, as well as its beautiful surrounding area, often choose to take advantage of the very affordable prices of Cape Town car hire, available also at the airport.
The cheapest Cape Town Airport car rental deals found on Cartrawler usually start from around £75 for a week car hire of a small Chevrolet Spark, a Kia Picanto or a similar small city car, enough to take a person around the city and easy to park.
Larger and more adequate for longer trips economy or compact rental cars from Cape Town Airport usually cost from approx. £90 for a week, especially if booked some time in advance.
Please note that in South Africa you drive on the left - see: List of the countries with Left Hand Side driving - where do you drive on the left side of the road?
South Africa safari – SUV car hire Cape Town
Safari is one of the most popular tourist attractions of South Africa. Many of the tourist operators organizing safari tours provide their own vehicles, and many times with the driver included. However, if you would like to hire a vehicle with a higher ground clearance for comfortable trips in the beautiful setting outside Cape Town, a wide choice of SUV's are available to rent at Cape Town Airport, amongst them: Nissan X-Trail, Toyota Fortuner, Hyundai iX35, Nissan Qashqai, or similar.

SUV cars such as Hyundai iX35 for rent at Cape Town Airport
Luxury/premium car rental from Cape Town Airport
Cape Town, other than a thriving tourist destination, is also an important economy centre in South Africa. Business people – frequent users of Cape Town International Airport will find a range of premium vehicles, at very affordable rate, for example the South Africa produced Mercedes C Class, often available from around £250 for a week car hire from Cape Town Airport.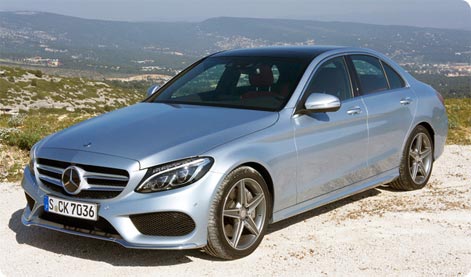 Cheap Mercedes car hire in South Africa - especially the locally produced Mercedes C-class; also available as rental car in Cape Town Airport
Car hire companies Cape Town Airport
Cape Town Airport is served by most of the large internationally known car hire companies, amongst them Budget, Sixt, Hertz Car Hire, Firefly, Dollar, Thrifty and Avis Rent A Car. Amongst the local car rental providers in Cape Town Airport are Tempest Car Hire, Woodford Car Hire and Capital Car Hire.
Cape Town weather – when is the best time to visit?
Cape Town enjoys warm Mediterranean climate with warm dry summers and mild, humid winters. Please remember that the seasons are "reversed" in the southern hemisphere: summer season in Southern Africa lasts from mid-October to mid-February, making Cape Town a perfect destination to spend Christmas on the beach.
Shoulder seasons, from March to May and September to November are also good time to visit Cape Town, allowing you to enjoy moderate prices of tourist services, including car hire, and fairly pleasant and stable weather. In the winter season, from June to August, the temperatures still remain between 12-17 degrees Celsius, but the probability of rainy weather is quite high.
UK flights to Cape Town
Cape Town Airport operates domestic flights to other major urban centres of South Africa, namely Johannesburg and Durban, as well as international flights to different destinations in the African continent, as well as in Asia and Europe.
Direct flights from the UK to Cape Town are available from British Airways and Virgin Atlantic, with departures from London-Heathrow (the last service to be discontinued in April 2015).
Update: In mid-2016, British Airways is the only airline offering direct flights from UK to Cape Town. A new seasonal route, from London-Gatwick, operated by Thomas Cook Airlines, is scheduled to start operating in December 2016.
---
---